Winner in the category:
The Judging Panel for the IFESC's Fire & Security Excellence Awards 2014
Passive Fire Protection Project of the Year
"Our winner was a quality project delivered with exceptional service to an extremely high level, on time and within the budget"
IN THE FIELD OF EXCEPTIONAL INNOVATIVE MARKETING...
SIV Sets
New standards
and stands apart

SIV's COVID-19 Statement
The global concern of COVID-19 (Coronavirus) outbreak brings uncertainty for all of us and while our office may be temporarily closed, SIV remains open for business.
During the coronavirus pandemic, SIV's priority is the health and safety of everyone connected with the business. Most of our installers have still been working as normal to support our clients. We're closely monitoring the latest information to minimise risks to all and have contingency plans in place if anyone has to self-isolate.
These are testing times, but SIV has strong foundations within the fire-protection sector and a long history of industry-leading performance, good financial stability and excellent customer service.
As one of the UK's widely recognised fire-stopping premier contractors, we'll be ready to take our leading role in supporting all customers and all those who interact with the company, whilst creating jobs and investing in skills.
We're committed to doing whatever it takes to support all our employees, clients and suppliers through the pandemic.
Yours sincerely,
SIV Fire Protection Ltd

London's leading and independent specialist passive fire protection contractor.
Bespoke passive fire protection in London and across the UK

Tailored fire protection in London and across the UK
At SIV, based in London, we offer fire protection for building contractors and building-management companies in London and around the UK. We work with a range of clients and we can work with you – whether or not you're familiar with passive fire protection.
In a nutshell, passive fire protection saves lives. It buys precious hours so people can get out of buildings and professionals can get in.
Uniquely, we offer a bespoke service that's second to none by using a range of passive fire-stopping and fire-compartmentation services. One combination of them will be right for your buildings.
With 25 years in the business, many awards and accreditations behind us and a host of blue-chip clients, we'll be sure to find it.
An all-inclusive fire-protection service
We'll support you right from pre-tender through to installation, commissioning and handover. You'll get peace of mind that we'll work to the highest-possible SHEQ standards, and all work will be guaranteed with a warranty for our works and an annual maintenance service.
We never stand still
Being the best means never standing still. At SIV, we constantly train and develop our people. If a new, proven innovation hits the market, we'll adopt it. That's why we've won accolades such as the Fire Excellence Award for the most innovative and exciting built-in passive fire-protection project in the UK.
"It's been a pleasure completing our project with such knowledgeable associates as we have done with SIV Fire Protection. I can absolutely assure you that this is what I consider a crème de la crème-type firm."
Neil Machin, McLaren, Marketplace, Bolton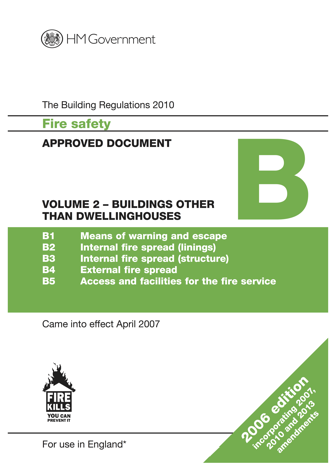 Areas of Expertise
The fire-safety requirements of the Building Regulations apply to most building work in the construction of commercial, industrial and domestic premises. These requirements are given in the Building Regulations, and cover means of escape, fire spread, fire alarms, and access and facilities for the fire service.

The architects and designers have a range of techniques to protect occupants against smoke and fire. One of these is passive fire-protection measures to limit the spread of the fire, protect escape routes against heat and smoke and prevent building collapsing. The installation and application of those passive fire protection systems are our speciality.
Passive fire protection safeguards lives and limits damage to buildings and contents. We'll be happy to talk to you about our services that buy time and minimise damage by containing fire and smoke within one compartment.
PROFESSIONAL SURVEYS AND BESPOKE REPORTS
Meet legal requirements and ensure your fire compartmentation isn't compromised. We can help with a range of professional surveys and reports tailored to your unique requirements.
SIV FIRE PROTECTION
Our Top Sectors
Fire Industry Awards Finals
SIV Fire Protection

Awards &
Accolades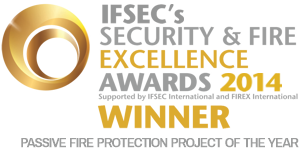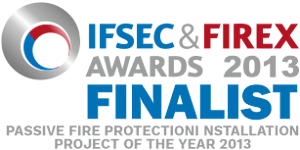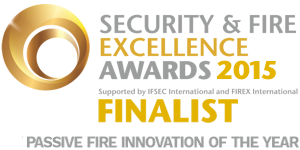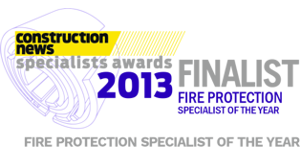 Let's talk.
Got a project?
If you've got a fire protection project and are looking for top industry experts, let's have an initial chat about how we can help.