Steel Fire Door Installation
READ MORE
London's leading and independent specialist passive fire protection contractor
Steel fire doors Because every second counts in a fire evacuation
Holding back heat for four hours
Every second counts in a fire evacuation, so steel fire doors that offer up to four hours' fire protection can help ensure everyone leaves safely and the firefighters can move in and minimise structural damage.
Timber fire doors usually offer fire protection for either thirty or sixty minutes. But with steel fire doors, you get up to an extra two hours of reassurance. With fire safety legally required in commercial buildings, it makes sense to fit the best option available.
Steel fire doors slow the spread of fire and can stand up to 1100°C heat. The doors we at SIV supply and fit have been tested as whole units, including all metalwork, according to British Standard BS EN 1634. The doors are also CE marked, giving you reassurance that the doors meet all European safety and environmental requirements.
Get maximum integrity from your doors
Steel fire doors offer an unrivalled four hours' fire protection. In practical terms, that means they compartmentalise flames in one part of a building to facilitate a safe evacuation, while protecting the building's contents.
However, it's critical that steel fire doors are fitted by experienced professionals. For maximum integrity and to ensure you achieve that four-hour rating, the doors must be made to measure for an impeccable fit. Every element of the door must be installed perfectly. That includes the frame, seal and hinges.
Steel fire doors are especially suitable for environments such as hospitals, and kitchens and other food-preparation areas as they're easy to keep clean and extremely hygienic. They're also a good option for business premises in areas of high erosion and for fire-escape routes.
SIV Fire Protection
Awards &
Accolades
In The Field Of Exceptional Innovative Marketing…SIV Sets New Standards and Stands Apart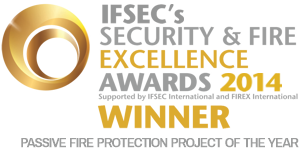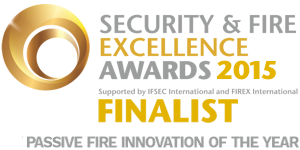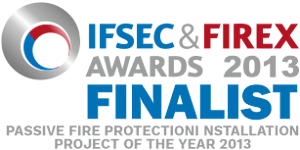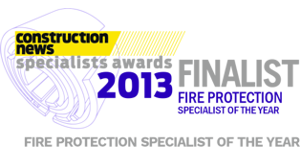 Steel fire doors
Find out more
Phone
Ph: +44 (0) 2070550566
Email
info@sivfirepro.co.uk
Direction
Waterfront Business Centre
57A North Woolwich Road
London E16 2AA
UNITED KINGDOM
Let's talk
Got a project?
We're a team of top industry experts who are dedicated to provide clients with exceptional customer service and assistance with the ability to treat each building based on its unique fire safety needs.