Fire Door Remediation & Maintenance
READ MORE
London's leading and independent specialist passive fire protection contractor
Fire-door remediation and maintenance systems Maximising the fire resistance of your doors
Keep your Fire Certification valid
Timber fire doors offer you either 30 or 60 minutes' fire protection, while steel fire doors extend that escape time to up to four hours.
However, whether you opt for timber or steel, it's imperative not only to have them installed by fire-protection experts such as SIV but also to be inspected regularly. Any kind of damage could affect their integrity in a fire.
Regular inspections are critical for fire-door performance and can form part of the risk assessment for a building. It's important that you get issues put right quickly and that all components are compatible and correctly fire-rated.
The compatibility of components can be checked on the Fire Certificate data sheet. Failing to use the compatible components listed on the Fire Certificate can invalidate fire certification.
How often should doors be inspected?
Time-served fire-protection experts such as SIV should carry out inspections on your fire doors at least twice a year.
In the case of newly occupied buildings, more-frequent inspections might be needed in their initial year of occupation. Doors that see high traffic will also be more prone to being damaged so should be subject to more-frequent checks. This could be once a month or even once a week, depending on traffic.
This isn't just advice; it's enshrined in law. Doors inspections are a legal requirement under Article 17 of the Fire Safety Order that fire-resisting doors and escape doors are correctly installed and adequately maintained.
Should anyone flout these laws, the police or fire service can enforce the Fire Safety Order. Where this is ignored, prosecution or building closures can follow.  Crucially, those doing the inspections must be 'competent persons' to comply with fire-door regulations.
If, on inspection, your building turns out to have misaligned fire doors or damaged metalwork, we at SIV can help. We'll restore damaged doors or offer replacement fire doors and frames.
This is an obligation under The Regulatory Reform Order (Fire Safety) 2005 for a 'responsible person' within your business to make sure fire doors withstand fire and smoke as they should.
If you're in any doubt about your obligations, call SIV's experts today.
SIV Fire Protection
Awards &
Accolades
In The Field Of Exceptional Innovative Marketing…SIV Sets New Standards and Stands Apart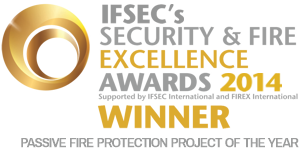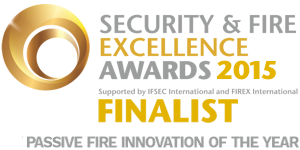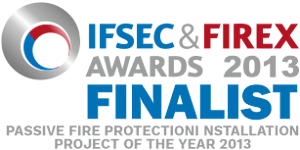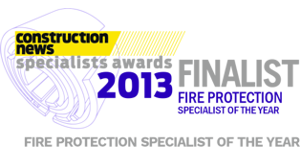 Fire-door remediation and maintenance systems
Find out more
Phone
Ph: +44 (0) 2070550566
Email
info@sivfirepro.co.uk
Direction
Waterfront Business Centre
57A North Woolwich Road
London E16 2AA
UNITED KINGDOM
Let's talk
Got a project?
We're a team of top industry experts who are dedicated to provide clients with exceptional customer service and assistance with the ability to treat each building based on its unique fire safety needs.