Fire Collars & Insulated Fire Sleevs
READ MORE
London's leading and independent specialist passive fire protection contractor
SIV Fire Protection is providing expertise in all types of Built-in fire protection and passive fire protection solutions.
Fire collars 
If your walls or floors have cables, pipework and ducts, you'll need a specialised solution to maintain their integrity. That's because their fire rating can be reduced in a fire. When they melt, they create gaps through which smoke and fire can travel. Fire collars help seal off this spread.
Fire collars
A fire collar is a fire-resistant fitting that you'll need when building services have taken place and an area has been penetrated by cables, ducts and pipework. These can reduce the fire rating of the wall or floor, as pipes can melt, leaving a void into adjoining compartments.
Fire collars create an insulating barrier thanks to a retaining ring with an intumescent material that expands under heat. The result is a fire-resistant seal with up to four hours' fire protection.
Benefits
Up to four hours' fire resistance
Compatible with many plastic pipes
Fast installation
Cost-effective
Water resistant
Maintenance free.
Typical applications
Fire collars are typically used to maintain the integrity of plastic pipework that passes through fire-resistant walls and floors.
Fire sleeves
Fire sleeves serve the same purpose as fire collars but need no mechanical fixing. They also have the added benefits of both noise insulation and thermal insulation. We use them in plastic and metal pipework and rectangular vent ducts, conduits and trunking.
Fire sleeves wrap around the pipes. In a fire, they expand to seal the resultant gaps. As plastic pipes melt, they continue to close the gap, offering up to two hours' fire resistance.
Benefits
Up to two hours' protection from fire and smoke
Acoustic insulation
Thermal insulation thanks to reinforced aluminium-foil facing that helps prevent condensation forming
Fast installation, so minimal disruption.
Typical applications
We install fire sleeves around metal and plastic pipes. They create a penetration seal that maintains the fire-resistance of walls and floors with gaps cut out for pipes.
Intumescent wraps
Plastic pipes leave gaps in fire-rated walls and floors, through which fire and smoke can pass when they melt. Intumescent pipe wraps offer the same cost-effective solution as fire sleeves but with more flexibility and no size restriction.
The wraps fit most trunking sizes. They wrap around the pipework and we fix them in place with self-adhesive strips. In a fire, the wraps expand to fill the gap left by burnt-out plastic. Giving you up to four hours' fire protection.
Benefits
Four hours of fire and smoke resistance
Fits most sizes of pipe
Fast installation with no mechanical fixings
Water-resistant, so no problem with hoses and sprinklers
Low maintenance – fit and forget.
Typical applications
Intumescent wraps expand to fill the gaps left by melted plastic piping in plasterboard walls, ceiling and floors
Fire Stopping
SIV's Fire Stopping Solutions
Operating nationally from our office in London, we offer our clients a complete integrated Fire Collars & Insulated Fire Sleevs package from pre-tender support right through to installation, commissioning and project handover.
Quality, Innovation and Sustainable
SIV's Passion
SIV Fire Protection are approved installers for a number of market leading system manufacturers working only with reliable suppliers that share our passion for quality, innovation and sustainable business practices.
Business Practice
SIV's Business Practice
Working to the highest possible SHEQ standards, SIV's business practice is defined by its unwavering passion for its clients and its critical, insider knowledge in every aspect of the field.
Working Environment
SIV Company Values
It is our firm belief that adherence and demonstration of our Company Values will build up a more positive and efficient working environment and benefit our clients, key suppliers and all those who interact with the Company
SIV Fire Protection
Awards &
Accolades
In The Field Of Exceptional Innovative Marketing…SIV Sets New Standards and Stands Apart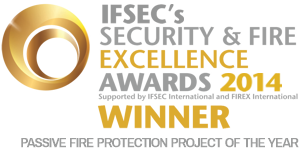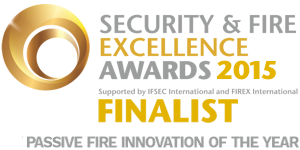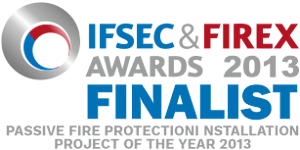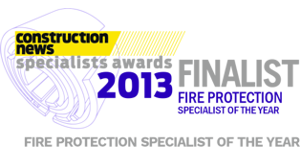 Contacts
Want to know more about us?
Phone
Ph: +44 (0) 2070550566
Email
info@sivfirepro.co.uk
Direction
Waterfront Business Centre
57A North Woolwich Road
London E16 2AA
UNITED KINGDOM
Let's talk
Got a project?
Need a fire stopping solution offering quality without compromise? Want to talk over your options?