Timber Fire Door Installation
READ MORE
London's leading and independent specialist passive fire protection contractor
Timber fire doors Both a barrier and a means of escape
Highly functional yet aesthetically pleasing

Timber fire doors are unique in fire protection as they offer both a barrier to prevent fire spreading and a means of escape.
In today's compartmentalised buildings, it's critical to delay the movement of fire from one section to the next. Linking these compartments are fire doors. When closed, they're an effective barrier against fire; when open, they help speed up evacuation.
The best timber fire doors delay the movement of fire, smoke and gases but don't hinder the evacuation of occupants or their day-to-day movement through the building.
Timber fire doors are usually categorised as FD 30 and FD 60, which offer 30 and 60 minutes' fire integrity respectively. These days, timber fire doors come in a variety of aesthetically pleasing styles and wood finishes, some with attractive glass features.
How is FD rating assessed?
Manufacturers decide the FD rating of their timber fire doors by putting them through the test procedure set out in British Standards BS 476-22:1987 or BS EN 1634-1:2014.
These test the complete fire-door sets – the timber fire door plus the frame and all the metalwork hardware. The test exposes each side of the door in turn to fire conditions while assessing its integrity.
The upper part of the door must be under a small amount of pressure to replicate fire conditions. Integrity is also measure by fixing a combustible fibrous pad on the unexposed side of the door to see how long ignition takes.
It's critical for the integrity of the doors that timber fire doors are fitted by time-served, trusted fire-protection experts such as SIV.
SIV Fire Protection
Awards &
Accolades
In The Field Of Exceptional Innovative Marketing…SIV Sets New Standards and Stands Apart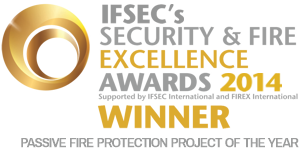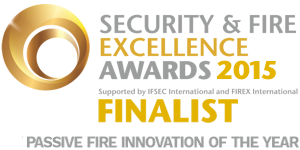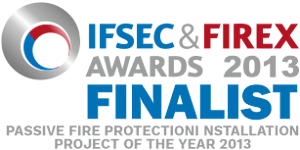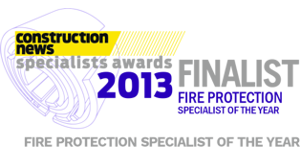 Timber fire doors
Find out more
Phone
Ph: +44 (0) 2070550566
Email
info@sivfirepro.co.uk
Direction
Waterfront Business Centre
57A North Woolwich Road
London E16 2AA
UNITED KINGDOM
Let's talk
Got a project?
We're a team of top industry experts who are dedicated to provide clients with exceptional customer service and assistance with the ability to treat each building based on its unique fire safety needs.