Linear Gap Sealing
READ MORE
London's leading and independent specialist passive fire protection contractor
SIV Fire Protection is providing expertise in all types of Built-in fire protection and passive fire protection solutions.
Linear gap sealing
In a fire, four hours is a long time. And that's how long linear gap sealing can buy you. Time to get out and get the professionals in.
If you've got gaps between door frames and compartment walls or between compartment walls and the ceiling (or any other gaps), you need linear gap sealing.
The size of the cavity dictates our approach:
Intumescent sealing
Intumescent sealing is good for gaps up to 30mm. That's a small opening, but fire and smoke get everywhere. If you've got imperfect fits and small void gaps in your head of wall and ceilings, fire and smoke will spread fast.
We'll use acoustic intumescent sealant to seal those joints and void gaps. To ensure you're properly protected for up to four vital hours.
Benefits
Tested to BS EN 1366-3 and BS EN 1366-4 for peace of mind
Stops smoke in its tracks, saves lives
Fast to apply and cure
Works on many substrates and services
Available in several colours.
Typical applications
Head of wall
Compartment walls
Vertical and horizontal joins between different fire compartments
Around fire-rated door frame and wall
Between lift door frame and shaft wall.
Ablative coated batt and intumescent sealing
Large service openings can leave your building vulnerable to the spread of fire and smoke. With an ablative coated batt, you'll get an air-seal barrier. It's a mineral wool-insulation product with a high-performance ablative coating.
We can install it across walls, floors and seals, plus large-framed gap voids. You'll get a critical four-hour window of fire-stopping. As a bonus, you'll enjoy improved acoustics and less air leakage, so your building maintains its heat.
Benefits
Fast to install – little disruption
Reliable and long-lasting – no further disruption
Tested for airtightness – dependable
Made from renewable resources – environmental.
Typical applications
Typical applications
Intumescent ceilings
Larger gaps at head of fire-rated walls
Fire-stopped ceilings
Fire-rated door frames.
Movement joint soft seals
If movement is built into your building design, we can install movement joint soft seals. These create linear joint and penetration seals. Made from low-density stone wool, they'll reinstate fire resistance, acoustic and air-seal performances in floors, walls and dry-wall systems that have large gaps.
The seal is a special foam laminated with intumescent layered on both sides. It's designed for rigid walls and ceilings. Its beauty lies in its flexibility: it expands when exposed to heat.
Benefits
Tested to EN 1366-4 + A1: 2010 E 120, EI 120 and BS476 for peace of mind
Stops fire for up to two hours
Good acoustic isolation
Air-permeability tested
Tested with cable trunking
Resists vermin
No maintenance required.
Typical applications
Fire Stopping
SIV's Fire Stopping Solutions
Operating nationally from our office in London, we offer our clients a complete integrated Linear Gap Sealing package from pre-tender support right through to installation, commissioning and project handover.
Quality, Innovation and Sustainable
SIV's Passion
SIV Fire Protection are approved installers for a number of market leading system manufacturers working only with reliable suppliers that share our passion for quality, innovation and sustainable business practices.
Business Practice
SIV's Business Practice
Working to the highest possible SHEQ standards, SIV's business practice is defined by its unwavering passion for its clients and its critical, insider knowledge in every aspect of the field.
Working Environment
SIV Company Values
It is our firm belief that adherence and demonstration of our Company Values will build up a more positive and efficient working environment and benefit our clients, key suppliers and all those who interact with the Company
SIV Fire Protection
Awards &
Accolades
In The Field Of Exceptional Innovative Marketing…SIV Sets New Standards and Stands Apart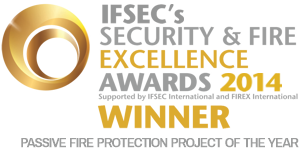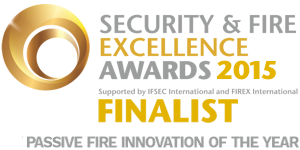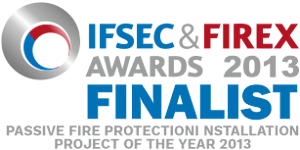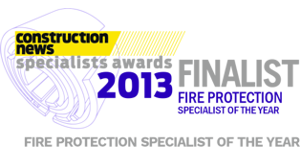 Contacts
Want to know more about us?
Phone
Ph: +44 (0) 2070550566
Email
info@sivfirepro.co.uk
Direction
Waterfront Business Centre
57A North Woolwich Road
London E16 2AA
UNITED KINGDOM
Let's talk
Got a project?
Need a fire stopping solution offering quality without compromise? Want to talk over your options?